Our Team
Our Story:
Two Vintners was founded in 2009 with a partnership between an acclaimed young winemaker, Morgan Lee, and the owners of Covington Cellars, David and Cindy Lawson. At the time, Syrah and Merlot were the outcast varietals of the wine industry. However, the quiet secret among those in the Washington wine scene was that they are two of the best varietals the state had to offer. Thumbing our nose to those unfortunate trends created the foundation of the Two Vintners ethos. The willingness to do the unpopular but delicious has guided the brand as we have progressed. This has helped us create wines that you will not see anywhere else.
Wine at Two Vintners is about the experience. Branching out. Trying new styles. New varietals. We want to expose you to wines that show how unique Washington wine can be. Our goal is to make a wine that you want to share with your friends and family. We want our wine to be shared, experienced and accessible to all. Something special that everyone will enjoy.
The Team:
Our dedicated staff has the knowledge and passion to lead you through an amazing experience with us! Husband and Wife duo David & Cindy Lawson started Covington Cellars in 2002 with the love of food and wine, and wanting to share that with others. Our winemaker Morgan started with us in 2006 as David's assistant winemaker. Quickly making his way to head winemaker, Morgan has been with us for 14 years, creating amazing wines that express single vineyards and varietals. Kerri is our Director of Hospitality has been with us for 5 years. She has a degree in Wine Business Management from Washington State University, and has created a streamlined experience for each of our guests when visiting our tasting rooms.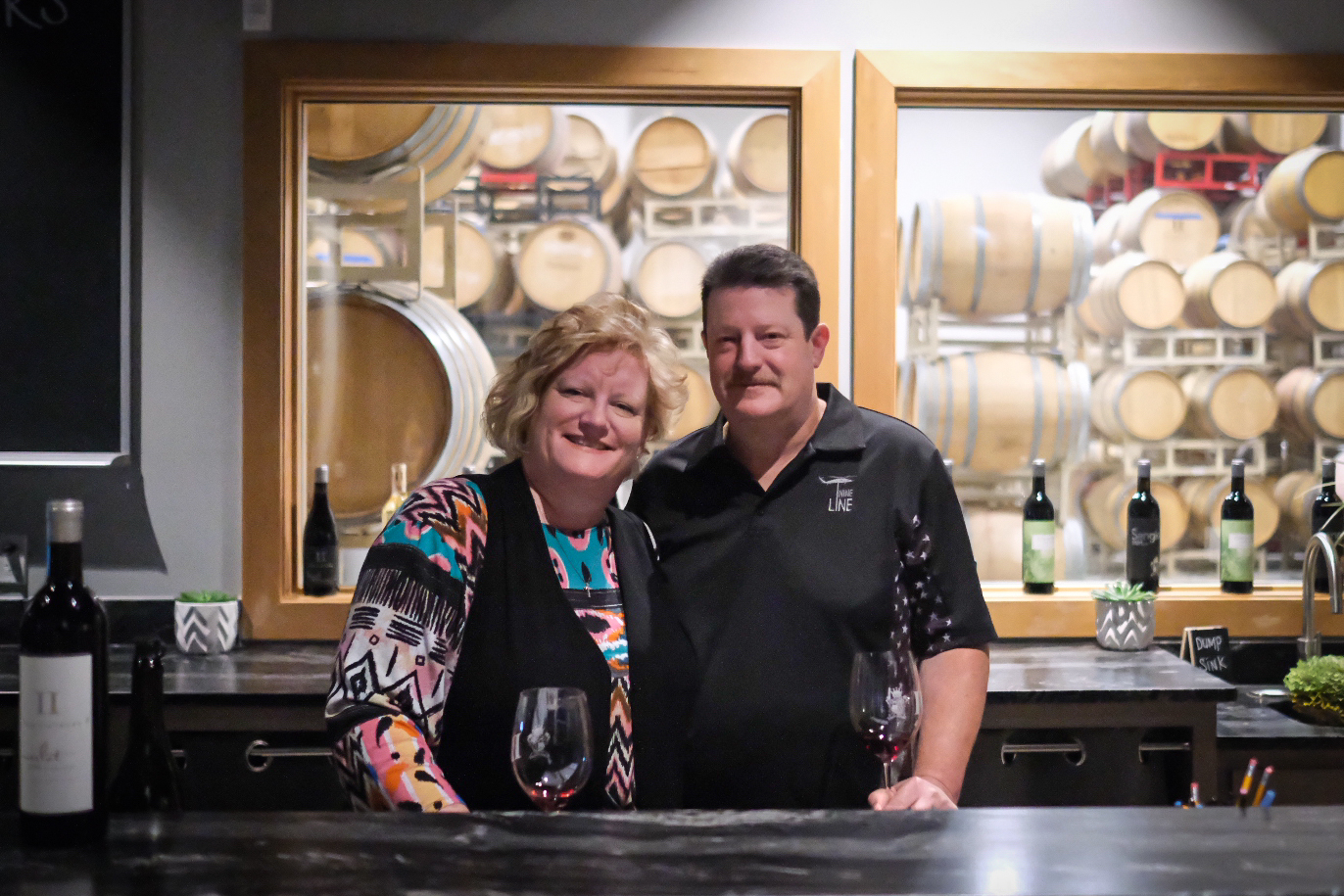 David & Cindy Lawson Proprietors
David is our Executive winemaker and proprietor with his wife, Cindy. David & Cindy are some of the original few to the WA wine scene in Woodinville, as we were the 19th established winery here. Their passion for wine and attention to detail has carried on into our wines today.
Morgan Lee
Co-Owner / Winemaker
Morgan was born in Michigan and raised in Indiana and fell in love with the Northwest at 17 years old on a family trip to Seattle. He caught the passion for wine while attending Purdue University and has never looked back. His first Washington vintage was in 2006. Morgan resides in Kirkland, Washington with his wife Sally and their two kids, Oliver and Claire. The family dog, Alice, can be found at the winery with Morgan most days.
Joseph Thornley Assistant Winemaker
Joe is a die-hard fan of Washington wine and has called Woodinville home for most of his life. He found the love of wine from his parents while growing up in Woodinville and watching the local wine scene grow. He graduated from the WSU Viticulture & Enology program in 2012 and has been immersed in the Washington wine industry ever since. With time spent at Chateau St. Michelle in Woodinville and K Vintners in Georgetown, Joe couldn't be more excited to join the Covington/Two Vintners team. He currently lives in Maltby with his girlfriend Rachel and dog Bobby Wagner.
Jarad Bivins
Cellar Manager
Growing up on 120 acres in upstate New York, Jarad has always had a connection to and appreciation for what we can produce from the land with care and thoughtfulness. Arriving in Seattle in 2011, Jarad fell headlong into the Washington State artisan winemaking community. He soon found himself hanging out in tasting rooms and volunteering his time helping local wineries when he could. After 5 years of volunteering (and realizing some of his happiest days were being busy in the cellar), Jarad made the leap into the industry full-time. When not at the winery, Jarad can usually be found hiking with Kira (his Lab/Pit mix) or whipping up some homemade bread. Jarad lives in Seattle with his wife Becky and daughter Ellie, who loves to help out dad at the winery when she can.